Main content starts here, tab to start navigating
Restaurant
Slide 1 of 10
Slide 2 of 10
Slide 3 of 10
Slide 4 of 10
Slide 5 of 10
Slide 6 of 10
Slide 7 of 10
Slide 8 of 10
Slide 9 of 10
Slide 10 of 10
Hours & Location
2435 Metfield Dr.
Melbourne, FL 32940
Restaurant
Sunday 10:00am - 9:00pm
Monday - Thursday: 11 :00am - 9:00pm
Friday & Saturday: 11:00am - 10:00pm
(Limited Menu Available 2:30pm-4:00pm)
Email us at: restaurant@urbanprimefoods.com
Make a Reservation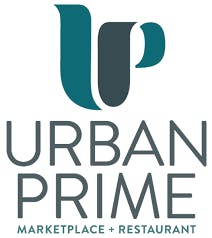 Our Restaurant
At Urban Prime Marketplace and Restaurant, we are extremely excited to be a part of the Shop+Dine+Gather experience that brings locals and visitors together, while celebrating culture, cuisine, and community in a relaxed environment.
Modern Casual Coastal Dining
Indulge your palate with exquisite culinary creations, curated by the Prime culinary team.
We offer a wide variety of menu items, using peak-of-season ingredients, all prepared to perfection.
View Menus
Craft Cocktails
Urban Prime offers hand-crafted beverages, that are sure to please the palate.
View Menus
Wine
Our Urban Prime, wine cellar list, features a diverse collection of over 120 wines from the most celebrated regions. This handpicked, and rare collection is eclectic and ever-changing. Please ask our sommeliers for their best recommendations.
Wine List